Hey Newgrounds, No-Man Turns 10 today!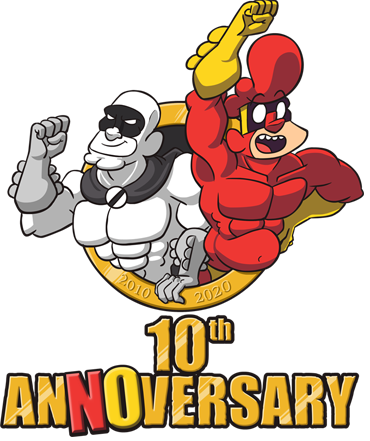 Ten years ago I published the first ever No-Man comic on blogspot.

It looked pretty terrible but for some reason I've stuck with this character the longest out of everything I ever created.
I first had the idea for the character wile bored during perspective class. Judging by the look of this comic I should have absolutely been paying more attention : P
The comic run ended almost exactly a month later with a Comic by No-Man's voice actor Brian Lemmey.

This comic became the basis for the story of No-Man Episode2. Brian was the person who was the most excited about the whole NoMan thing so when I started animating No-Man I immediately thought of him. Honestly NoMan might have not continued past Feb23 2010 if Brian hadn't kept asking if I was doing more No-Man comics. He's actually voiced the character in animation school projects as far back as 2012 so his VA role as No-Man precedes the actual series.
I don't have any big plans for the next episode yet but I'm excited to make something even better than Ep5 in the future. Before then I wat to get the french versions of No-Man written & recorded and maybe animate something not No-Man related.
Anyhow I'm rambling at this point. It's just really nice to think about how far I've progressed as an artist in the last 10 years and the fact that I've manage to stick with the character for so long. I'm super grateful that anybody would even watch or read my dumb animations and toons. A huge thanks to everybody who's voiced characters or helped with production of episodes in any way and an extra special thanks for Newgrounds for featuring NoMan on the front page throughout the years. Judging by my YouTube numbers if it were not for Newgrounds nobody would be watching my dumb toons. : P
Anyhoo to celebrate NoMan turning double digits here's a remake of the first ever comic and a mega cut of every No-Man episodes with some extra enhancements. I also plan on putting out a video with bunch of animatic/unused/scraps, but it probably won't be out for a few days.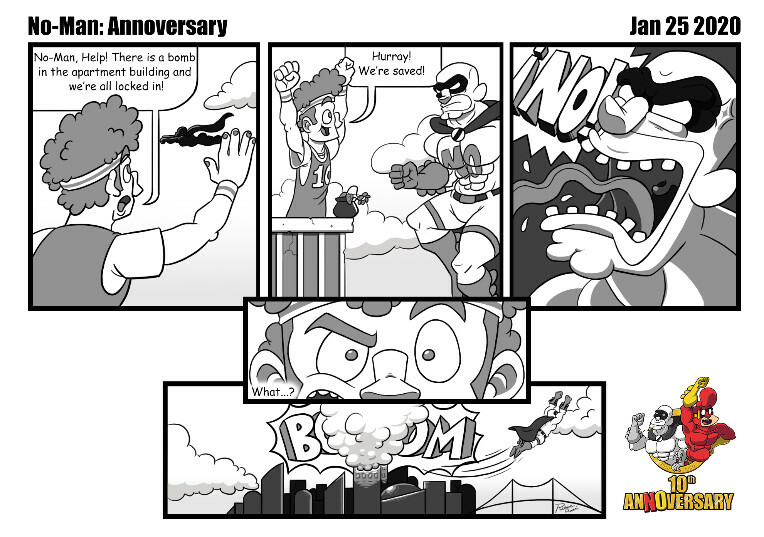 Thanks for Watching!
-Phil